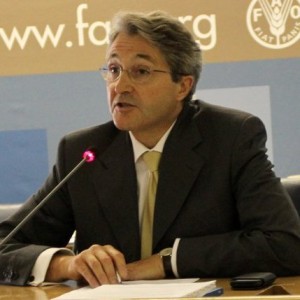 Dr. Richard Grainger, recently Chief of Statistics and Information in the Fisheries and Aquaculture Department of the Food and Agriculture Organization of the UN, will give a public lecture at Dalhousie University on Friday, 20 September, entitled "How does information influence policy? The role of fishery organizations in policy-making for fisheries."
Date / Time: Friday, 20 September 2013, 11:45 – 1:00 pm
Location: Room 3089, Rowe Management Building, 6100 University Avenue
This lecture will consider the importance of scientific information for policy development and decision making, drawing upon experience at national, regional, and global levels. It will also address questions relating to information production, information use, strategies for promoting awareness, and challenges facing the dissemination use and influence of information. This lecture Is open to the public at no charge.
Dr. Grainger is visiting Halifax to participate in a workshop on "Marine Information Matters: Probing Its Use and Influence in Policy and Decision Making," organized by the Environmental Information: Use and Influence research initiative. This workshop on "Marine Information Matters: Probing Its Use and Influence in Policy and Decision Making" will feature reports on current case studies being conducted with governmental and intergovernmental and NGO partners, including the Food and Agriculture Organization. The workshop will also consider information communication issues at the science-policy interface and methodologies to measure the use and influence of scientific, environmental information.
From 1998 to May 2013, Dr. Richard Grainger was Chief of Statistics and Information in the Fisheries and Aquaculture Department of the Food and Agriculture Organization of the UN (FAO) based in Rome. In that position, he headed the Department's programmes on fishery information management and dissemination and on global fishery statistics, and was Editor-in-Chief of many editions of FAO's flagship publication The State of World Fisheries and Aquaculture. From 1992 to 1998, he was Senior Fishery Statistician in charge of FAO's global statistics programme of fishery and aquaculture production, trade, fish consumption, fishing fleets, and employment. Prior to his appointment at FAO, Dr. Grainger was Fisheries Secretary at the International Council for the Exploration of the Sea (ICES) where he led the Secretariat's programme on stock assessment and fisheries management advice for the Northeast Atlantic from 1989 to 1992. Dr. Grainger began his career at the national level as a fishery research scientist at the Fisheries Research Centre in Ireland (1977-1989) working mainly on ichthyoplankton surveys, stock assessment, and fisheries management advice.  He holds a Bachelor's degree in natural science, a Master's in quantitative ecology and population dynamics, and a Doctorate in fisheries oceanography.