Diana Castillo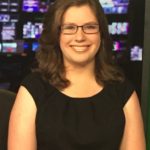 Diana Castillo is completing her Master of Library and Information Studies degree at the Dalhousie's School of Information Management. She completed her BA in Government and Latin American Studies at Smith College down in the United States before moving to Washington, DC to work in a non-profit advocacy focused on evidence-based policies. It was there she witnessed first-hand how important managing information and communicating it is in policy-making, which was a deciding factor in choosing to enroll at Dalhousie. She is working with the EIUI team to complete her thesis in collaboration with the Food and Agriculture Organization of the United Nations.   ____________________________________________________________________________________
Rachael Cadman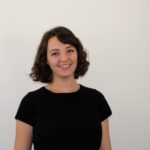 Rachael completed a Master's degree in Resource and Environmental Management (MREM) with the EIUI team in 2018. Her research focused on the role of environmental non-governmental organizations in designing and implementing Marine Protected Areas. She completed a Bachelor of Arts from the University of King's College with a combined honours in Contemporary Studies and Classics in 2013. Rachel is passionate about marine conservation, and particularly how policy is designed and implemented on a local or community level. Her work has been focused on the ways that scientific inquiry and human use influences conservation policy. She has explored methods of engagement and outreach between scientists, communities and decision makers to improve policy-making. She hopes to someday use her work experience and education to engage her community and promote better stewardship of the natural world. Rachael is currently employed as Project Coordinator for the MacEachen Institute of Public Policy and Governance.
____________________________________________________________________________________
Curtis Martin

Curtis Martin is currently studying in the Marine Affairs program at Dalhousie University as a Master of Marine Management student. He graduated from the University of Victoria with a combined degree in Earth and Ocean Sciences and Biology, and an Ocean Sciences minor. Although holding a science background, Curtis is now more interested in the social aspects of climate change and the ocean.
He is currently working with the EIUI team on his major research project, which will focus on how social media is used to communicate science to the public.
____________________________________________________________________________________
Jillian Pulsifer

Jillian Pulsifer is completing her Master of Library and Information Studies degree at the Dalhousie School of Information Management. After having completed a BA in English at St. Francis Xavier University in her hometown of Antigonish, Jillian remained for several years to manage a local restaurant. Although different from the world of academia, her time at the restaurant cultivated a passion for service and teamwork that lends itself well to the study of information management.
With a lifelong interest in environmental conservation and a desire to help people meet their information needs, Jillian is working with the EIUI team to explore how important research data and scientific knowledge gets into the hands of individuals and organizations who can make positive impacts.
_________________________________________________________________________________
James Ross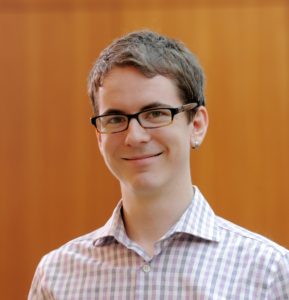 James Ross is a Master of Library and Information Studies candidate at the School of Information Management. Following a BA and MA in English at Dalhousie University, he stitched together a living with a mix odd jobs in the academic and health care sectors. After witnessing first-hand the challenges our health care system faces in dealing with the efficient transfer of patients' health information, he decided to pursue a career in information management. This roundabout path has led him to the EIUI team where he is completing a thesis on the use of state of the environment reports in collaboration with EIUI's research partner, the Canada Department of Fisheries and Oceans.
____________________________________________________________________________________
Simon Ryder-Burbidge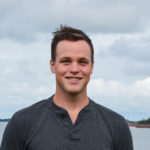 Originally from Toronto, Ontario, family expeditions to the sandbars and tidal pools of Price Edward Island instilled in Simon a love for the ocean and its inhabitants at a young age. Attending Wilfrid Laurier University and studying a semester abroad at Karlstad University in Sweden, Simon completed a degree in Environmental Studies in 2014, minoring in Global Studies, followed by a Master of Marine Management degree at Dalhousie University in 2018.  Following employment across Canada as a commercial diver, tree planter, photographer and volunteer radio producer, Simon now works with the Ecology Action Centre, an environmental non-profit based in Halifax, focusing on the development of marine protected areas. Simon's work with EIUI investigates the role of public perception and engagement in policy development and ocean governance.