Diana Castillo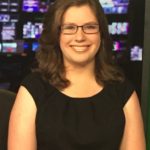 Diana Castillo is completing her Master of Library and Information Studies degree at the Dalhousie's School of Information Management. She completed her BA in Government and Latin American Studies at Smith College down in the United States before moving to Washington, DC to work in a non-profit advocacy focused on evidence-based policies. It was there she witnessed first-hand how important managing information and communicating it is in policy-making, which was a deciding factor in choosing to enroll at Dalhousie. She is working with the EIUI team to complete her thesis in collaboration with the Food and Agriculture Organization of the United Nations.   ____________________________________________________________________________________
Curtis Martin

Curtis Martin is currently studying in the Marine Affairs program at Dalhousie University as a Master of Marine Management student. He graduated from the University of Victoria with a combined degree in Earth and Ocean Sciences and Biology, and an Ocean Sciences minor. Although holding a science background, Curtis is now more interested in the social aspects of climate change and the ocean.
He is currently working with the EIUI team on his major research project, which will focus on how social media is used to communicate science to the public. ____________________________________________________________________________________
Jillian Pulsifer

Jillian Pulsifer is completing her Master of Library and Information Studies degree at the Dalhousie School of Information Management. After having completed a BA in English at St. Francis Xavier University in her hometown of Antigonish, Jillian remained for several years to manage a local restaurant. Although different from the world of academia, her time at the restaurant cultivated a passion for service and teamwork that lends itself well to the study of information management.
With a lifelong interest in environmental conservation and a desire to help people meet their information needs, Jillian is working with the EIUI team to explore how important research data and scientific knowledge gets into the hands of individuals and organizations who can make positive impacts.
_________________________________________________________________________________