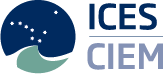 Suzuette Soomai, Postdoctoral Fellow with the EIUI, presented her doctoral research at the 2016 annual science meeting of the International Council for the Exploration of the Sea (ICES) which was held in Riga, Latvia, 19-23 September 2016. Established in 1902, ICES is an intergovernmental organization to support the sustainable use of the oceans. It is also the chief scientific advisory body for the European Union on matters related to sustainable use of the marine environment and its living resources. With 20 member countries, including Canada, ICES is a network of more than 4000 scientists.
The 2016 meeting was attended by 661 participants from 37 countries and included scientists, policy makers, practitioners, and students. The meeting involved 18 theme sessions and Suzuette participated in the session on integrated ecosystems assessments. In her paper, "Understanding the Pathways and Roles of Scientific Information: A Critical Step in Operationalizing Ecosystem-Based Fisheries Management (EBFM)", she highlighted the drivers, enablers, and barriers in the information pathways in three fisheries management organizations.
This annual ICES flagship event is characteristically targeted at the scientific community as the latest marine science and fisheries research is presented. At the 2016 meeting, participants recognized the important organizational goal "to provide the best available science for decision-makers to make informed choices on the sustainable use of the marine environment and ecosystems." Furthermore, many of the ensuing discussions centered around the benefits and challenges of social and natural scientists working together. The conference provided an opportunity for Suzuette and EIUI to network with European researchers who are studying the science-policy interface.
Author: Suzuette Soomai