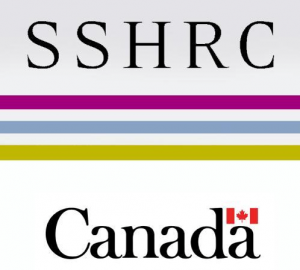 The Environmental Information: Use and Influence (EIUI) research team is very pleased to announce that an application for an Insight Grant from the Social Sciences and Humanities Research Council of Canada (SSHRC) has been approved. The five-year (2015-2020) funding of $371,575.00 will support the team's continuing research on questions about the use of information in the development and implementation of policy in marine environmental contexts.
Evidence-based decision-making has recently received increased attention by both researchers and decision makers. The new Canadian federal government, for example, referred to this approach to decision-making repeatedly following the election in October 2015. However, in Canada as well as elsewhere, existing evidence in the form of the tens of thousands of reports and documents produced globally every year can languish unread (Doemeland & Trevino, 2014; Wells, 2003). Moreover, information pathways at the science-policy interface and in decision-making activities typically involve complex connections and networks that can impede information use.
Identifying solutions to major marine environmental issues, e.g., climate change, biodiversity loss, increased pollution, invasive species and habitat loss, and uncontrolled coastal development, depends as much on efficiently finding and understanding existing information, and applying it in policy solutions as on the creation of new information. In spite of increasing knowledge about stresses on the world's oceans, many problems still persist. This situation suggests a gap between the information produced and the information used in decision-making that often limits its role in policy formulation and environmental management. Decision-making is composed of many complex informational connections and networks, e.g., scientific and local traditional knowledge, that are influenced by societal factors ─ some unique to individual policies, decision makers, and the environmental issues. Developing a clearer understanding of these processes is critical for solving marine environmental problems.
In collaboration with governmental, intergovernmental, and non-governmental organizations, the EIUI research team has been pursuing research that is examining enablers and barriers to information use. Locally, EIUI has conducted studies with the Nova Scotia Department of Fisheries and Aquaculture and the Bay of Fundy Ecosystem Partnership. Nationally, EIUI has worked with the federal Department of Fisheries and Oceans, the Department of the Environment, and WWF Canada. Internationally, EIUI has undertaken research with the Food and Agriculture Organization of the UN, the Northwest Atlantic Fisheries Organization, the Gulf of Maine Council on the Marine Environment, and the International Maritime Organization.
EIUI researchers have received SSHRC funding since 2007. The new SSHRC Insight grant will enable the EIUI team to pursue research with both existing and new governmental and non-governmental partners in comparative studies to advance knowledge about the dynamics of information use at the science-policy interface and in decision-making. Developing comprehensive understanding of key features of the multidimensional interplay of factors at the interface between science and policy requires an interdisciplinary case-study approach. This research will address the following questions: 1. Given the growing volume of scientific (natural and social) knowledge, relevant to particular marine environmental issues, how do decision makers select information to use in policy development and implementation? 2. In what forms is scientific information used by decision makers as they work on marine environmental issues? 3. Recognizing the complexities of information flow at the science-policy interface, what are the critical enablers and barriers to the use of such information? 4. What role(s) do formal and informal information pathways, such as social networks, play in marine environmental decision-making, given the growing number of communication methods?
In addition to graduate students and post-doctoral fellows, the EIUI research team includes Bertrum MacDonald (Dean of Management and Professor of Information Management), Peter Wells (Senior Fellow, International Ocean Institute, and Adjunct Professor in the Marine Affairs Program), and Kevin Quigley (Director of the MacEachen Institute for Public Policy and Governance, and Associate Professor, School of Public Administration) at Dalhousie University, Elizabeth De Santo (Assistant Professor and Chair of Environmental Studies, Franklin & Marshall College, Lancaster, Pennsylvania), and Anatoliy Gruzd (Canada Research Chair in Social Media Data Stewardship, Ted Rogers School of Management, Ryerson University, Toronto).
This research will result in comprehensive understanding of the generation, diffusion, and use of information in public sector settings. Further, the findings will be of critical value to information systems designers, scientists in research or public policy arenas, public sector managers, and governmental bodies concerned about the role(s) of information in decision-making.
* * * *
Deomeland, D., & Trevino, J. (2014, May). Which World Bank reports are widely read? Washington, DC: Operations and Strategy Unit, Development Economics Vice Presidency, The World Bank.
Wells, P. G. (2003). State of the marine environment reports — a need to evaluate their role in marine environmental protection and conservation. Marine Pollution Bulletin, 46(10), 1219-1223.