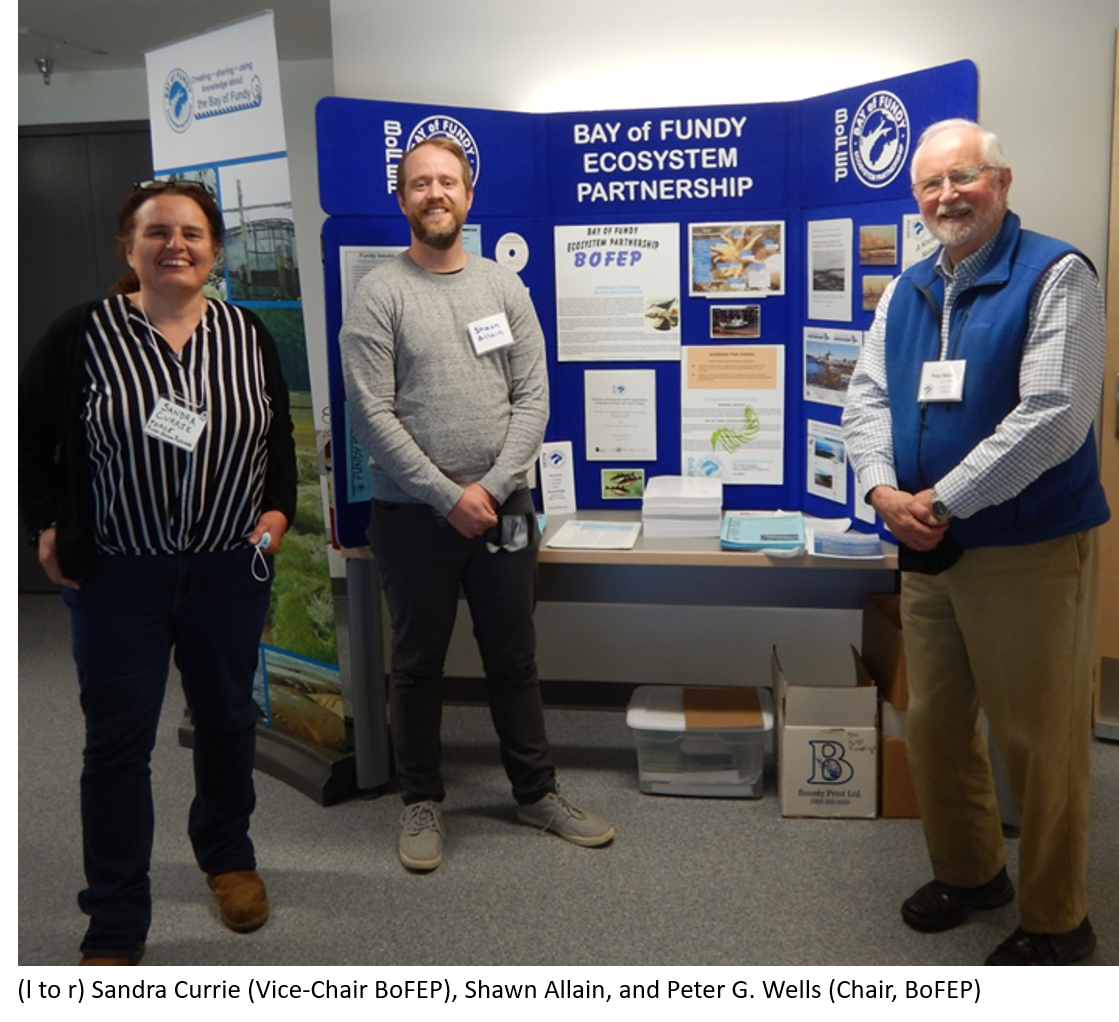 After a two-year delay due to the pandemic, the Atlantic Canada Coastal and Estuarine Science Society (ACCESS) and the Bay of Fundy Ecosystem Partnership (BoFEP) jointly hosted a conference on "Advancing Estuarine and Coastal Science and Ocean and Climate Literacy," 17-21 May 2022, at the Dalhousie University Agriculture Campus, Truro, Nova Scotia. Co-chaired by Dr. Jeff Clements, Canada Department of Fisheries and Oceans, Moncton, and Dr. Peter Wells, Dalhousie University, and Chair of BoFEP, Halifax, this meeting was the 13th in the biennial workshop series organized by BoFEP since 1996. The conference offered university researchers, students, government scientists and managers, and private sector personnel an opportunity to present their recent aquatic, environmental, and social science research, especially studies pertaining to the Bay of Fundy and its watersheds. This meeting also marked the 25thanniversary of the founding of BoFEP in 1997.
The conference opened with a keynote address by Dr. Wendy Watson-Wright, Vice-Chair of the United Nations Joint Group of Experts on the Scientific Aspects of Marine Environmental Protection (GESAMP), who spoke about "Ocean and Climate Literacy – Strengthening the Linkage between Ocean Education and Climate Change Action in Our Coastal Waters." A second plenary session featured Anita Basque, Band Councillor, Potlotek First Nation, and Dr. Rob Beresford, Cape Breton University, speaking on "The World is Our Oyster: Presence, Partnerships, and Patience. (For further information on this work, see "Research breathes new life into possible return of Cape Breton oyster industry" and "Funding in place for Cape Breton hatchery to help restore oyster industry").
Over 100 attended the in-person and online conference presenting 48 oral presentations, 22 posters, two panels (on the linkage between ocean education and climate change, ecosystem services and dykeland decision making), and a public forum addressing the implications of sea level rise for coastal flooding. The conference demonstrated the vibrant community of researchers in Canada's Maritime provinces who are investigating a wide range of aquatic and terrestrial questions and issues from science and social science perspectives, with considerable emphasis on utilizing the latest research techniques, especially genomics. The quality of the graduate student research was excellent, which was recognized in awards for best student papers and posters announced at the end of the conference. At this meeting, the BoFEP Environmental Stewardship Award was presented to Dr. Jeff Ollerhead, a coastal geomorphologist, Mount Allison University, Sackville, New Brunswick, for his many contributions to salt marsh restoration and protection in the upper Bay of Fundy. Watch for the full conference proceedings, which will be published later this year.
Author: Peter G. Wells, Chair, Bay of Fundy Ecosystem Partnership