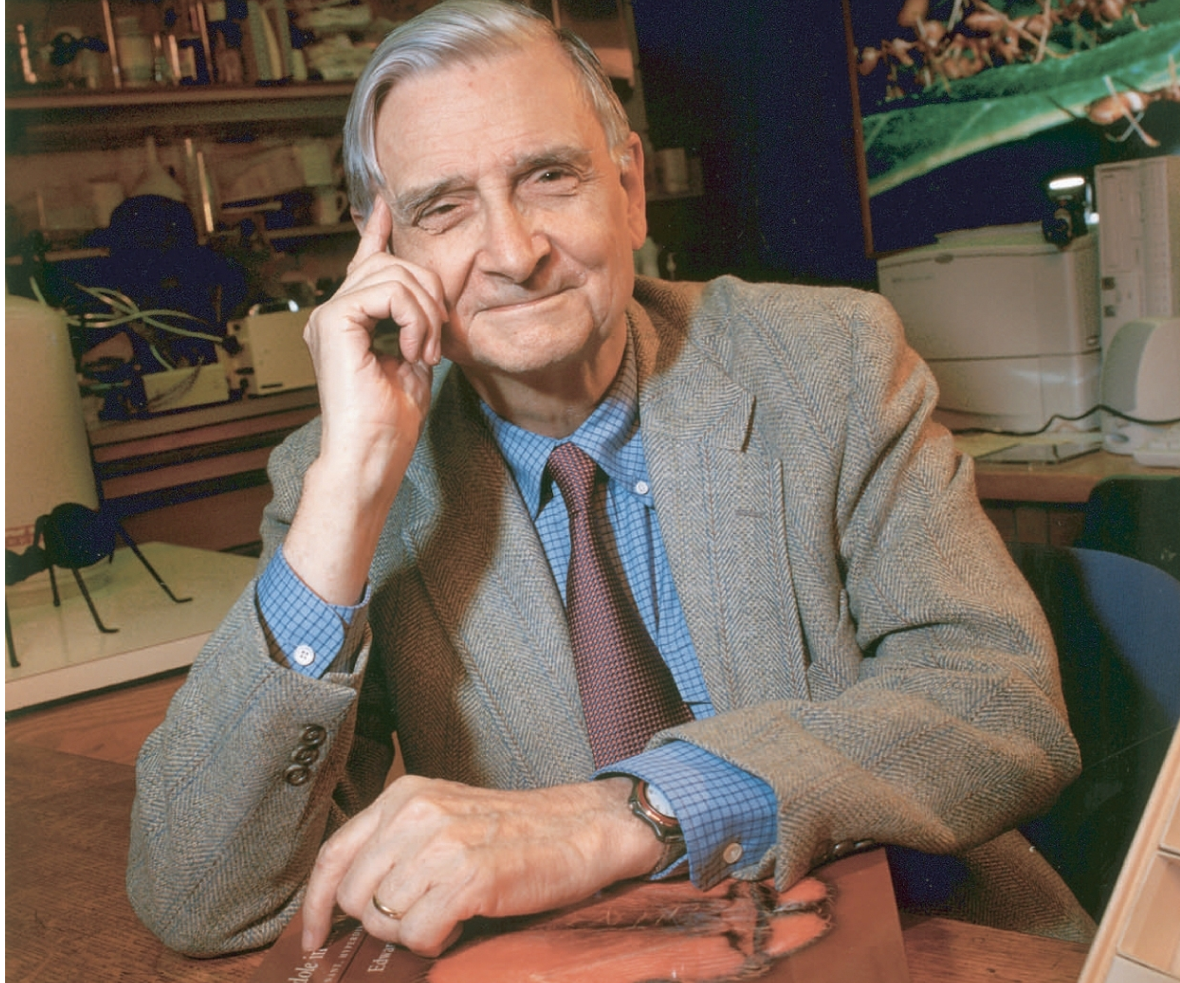 Image (E.O. Wilson, Wikipedia, Creative Commons License)
Dr. E. O. (Ed) Wilson, one of America's most recognized and influential biologists in the twentieth and twenty-first centuries, sadly passed away during the Christmas holidays at the age of 92, after a long and highly productive career and retirement.
His many papers and books, on topics ranging from ants (his scientific specialty), to island biogeography and ecology, biodiversity, sociobiology, environmental ethics, and global conservation, have been a major source of inspiration and information for many of us in the environmental sciences over recent decades. I was fortunate enough to hear him talk about some of these topics at an environmental toxicology and chemistry meeting many years ago, an experience I recall for its content as well as the reception that he received. He was applauded like a rock star by the large audience of young and older scientists.
Dr. Wilson was a global expert on the taxonomy and ecology of ants, his specialty from a young age. He was also a specialist on the topic of biological diversity or biodiversity, having written cornerstone volumes on the topic (Wilson, 1992; 2002) much ahead of its time. In this context, to protect the planet's species, he recommended setting aside half of the earth's surface for conservation (Wilson, 2016).
Highly relevant to the objectives and work of our EIUI research program, and illustrated by his many other books, especially Consilience (Wilson, 1998), Wilson was a champion and practitioner of knowledge synthesis on many biological and environmental topics of global significance (Wilson, 1998). As noted on the E. O. Wilson Biodiversity Foundation website, he once stated "We are drowning in information, while starving for wisdom. The world henceforth will be run by synthesizers, people able to put together the right information at the right time, think critically about it, and make important choices wisely." This perspective is at the heart of our attempts to understand the variables at play at the science-information-policy interface, ensuring that relevant environmental information continues to be expertly summarized and translated in a timely fashion for policy and decision makers in government.
The E O Wilson Biodiversity Foundation website also notes that scientists often do not have a large audience compared to other sectors of society (Half Earth Day discussions with Sir Tim Smit). Hence, one of the challenges confronting researchers is to find and engage public audiences on critical topics. Wilson attempted to bridge this gap with his later writings, which highlight in plain language the environmental issues that humanity faces (Wilson, 2002; 2016) and the need to adjust our economic growth and consumption ethos accordingly.
Within the science community, including the social sciences, E. O. Wilson will be long remembered for his scientific and philosophical writings and lectures. His works will be cited well into the future. One hopes that his concerns about global biodiversity will lead to forward looking, timely policies and practical solutions. May we all live up to his exemplary work ethic and his dedication to humanity's future, during this challenging time of a global pandemic, a climate crisis, freshwater shortages, and society's need to address such critical issues without delay. Read Consilience and Half-Earthand be inspired.
References
Wilson, E. O. (1992). The diversity of life. Cambridge, MA: The Belknap Press of Harvard University Press. 424 p. ISBN 9780674058170.
Wilson, E .O. (1998). Consilience. The unity of knowledge. New York: Vantage Books. 367 p. ISBN 9780679768678
Wilson, E. O. (2002). The future of life. New York: A.A. Knopf. 229 p. ISBN 9780679768111
Wilson, E. O. (2016). Half-earth. Our planet's fight for life. New York: W. W. Norton & Co.; London: Liveright Publishing Corp. 259 p. ISBN 9781631492525
Author: Peter G. Wells