James Ross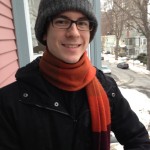 James Ross is a Master of Library and Information Studies candidate at the School of Information Management. Following a BA and MA in English at Dalhousie University, he stitched together a living with a mix odd jobs in the academic and health care sectors. After witnessing first-hand the challenges our health care system faces in dealing with the efficient transfer of patients' health information, he decided to pursue a career in information management. This roundabout path has led him to the EIUI team where he is completing a thesis on the use of state of the environment reports in collaboration with EIUI's research partner, the Canada Department of Fisheries and Oceans.
Contact James Ross
____________________________________________________________________________________
Sarah Chamberlain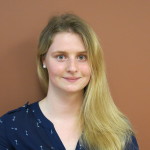 Sarah Chamberlain is a Master of Marine Management Candidate at Dalhousie University. Prior to pursuing graduate studies, she received a Bachelor of Science degree from the University of Guelph in Marine and Freshwater Biology. She also worked as a Fisheries Observer for the Pacific Trawl Fishing Fleet, helped to develop an interactive education program for an aquarium, and was as a student research technician for the Canada Department of Fisheries and Oceans. Sarah's prior work in aquatic and marine fields illustrated the need for individuals with a scientific background to bridge the gap to policy development in Canada. Working with the EIUI research team, she hopes to gain skills and insights into how to better incorporate the large volume of information about the marine environment into effective public policy in Canada.
____________________________________________________________________________________
Shelby McLean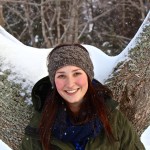 Shelby McLean is completing her Master of Marine Management degree in the Marine Affairs Program at Dalhousie University. Prior to entering her current degree program, Shelby graduated with a Bachelor of Science majoring in Biology from Dalhousie in 2013. During her undergraduate studies she volunteered in a lab that specialized in coastal food web ecology. Working with a multitude of different coastal ecosystems ignited her passion for coastal ecology, ultimately leading to her Honours degree research, which focused on the temperature tolerance of different Nova Scotian salt marsh meiofauna (in particular, three different species of temperate Foraminifera).  Growing up on the coast of Prince Edward Island she was fascinated by marine life from an early age influencing her decision to complete a Biology degree and continue on to pursue a Master's degree in Marine Management. Currently, Shelby is interested in researching climate change, especially, coastal hazards, such as sea-level rise and erosion. Through working as a Graduate Research Assistant with the EIUI, she hopes to gain insight on how information, in particular coastal atlases, can play a role in climate change policy and decision-making.
Contact Shelby McLean
____________________________________________________________________________________
Lee Wilson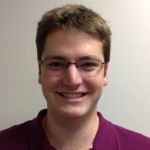 Lee Wilson is enrolled in the Master of Library and Information Studies program offered by Dalhousie University's School of Information Management. He previously completed his Bachelor of Arts degree at Mount Alison University with a major in English Literature. Among his academic interests are the nature of privacy in the age of social sharing and open-access educational initiatives such as Massive Open Online Courses (MOOCs). He has presented papers at the "Information without Boarders 2014 Conference on Privacy, Security, and Surveillance" and the "Dalhousie Conference on University Teaching and Learning: Fostering Deep Learning with Technology" on these topics respectively. Summers spent hiking, fishing, and tree-planting in rural New Brunswick has fostered his deep appreciation for the natural environment and the pressing issue of biodiversity conservation. The Information Age is an environment of information overload. Lee believes that Information Managers will play a vital role in navigating the data and information deluge to ensure that critical environmental research reaches policy-makers. In joining the EIUI team, he hopes to further his understanding of how Grey Literature can be better used in the enactment of policy change for environmental issues in Canada.